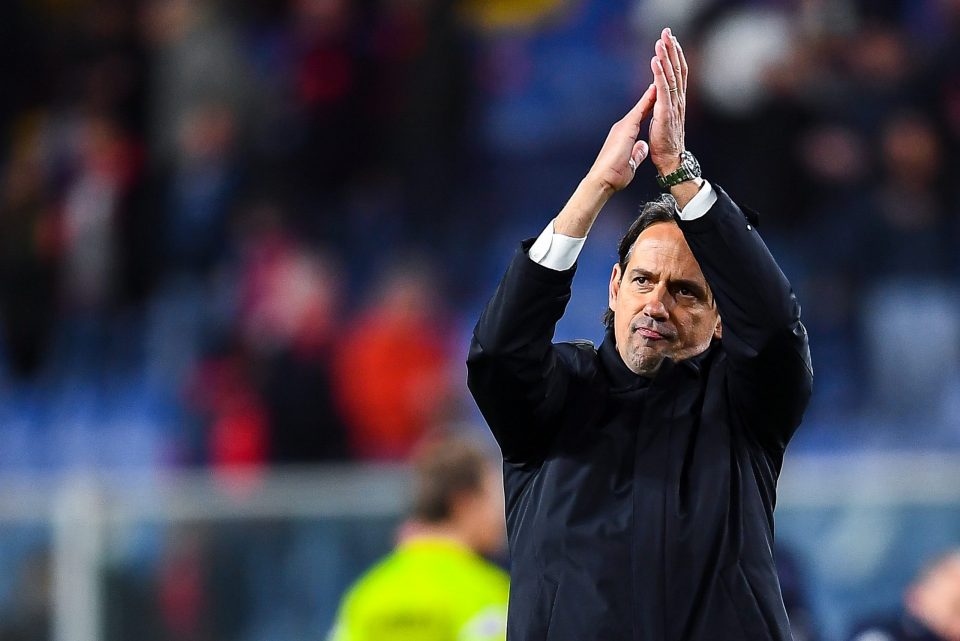 Inter's defensive compactness and fitness are already on the move after a slow start to pre-season, according to Italian media
Inter are already starting to show a lot more of what they can do after a slow start to pre-season if their 3-0 Serie A win over Spezia was anything to go by.
This according to today's print edition of Rome's Corriere dello Sport, which hailed the Nerazzurri's defensive compactness and obvious improvement in their physical condition from a more sloppy win over Lecce in their Champions League fixture. season opener.
Inter had secured all three points in their Serie A opener at Lecce, but they needed a last-minute winner from Denzel Dumfries to do so, and it was still obvious that improvements would be needed.
Coach Simone Inzaghi admitted as much, stressing that the team should use the week to make a big leap forward in terms of fitness and tactical cohesion.
The coach has always been clear that he feels part of the reason for the Nerazzurri's slow start to pre-season was that their preparations started a bit later than many other teams, especially with new players. many key players in their starting XI returning to training late after an extended break due to international duty.
The pre-season cobwebs hadn't seemed to have been shaken in Inter's Serie A opener against Lecce, and so their second game of the season against Spezia was always going to be a test for whether the team could do without their two most enduring preseason issues, a lack of defensive compactness and a sense that they were at least half a step off the pace physically.
The Nerazzurri's display against Spezia was a very encouraging sign, given that the team saw the game concede just two shots to the Ligurians, neither of which forced a save from Samir Handanovic, as they converted their dominance of possession in three goals.
The season has barely started but the feeling from Inter's win over Spezia is that they are much further into the season than they were just a week ago against Lecce .